Latest BrainWashedTeens.com Updates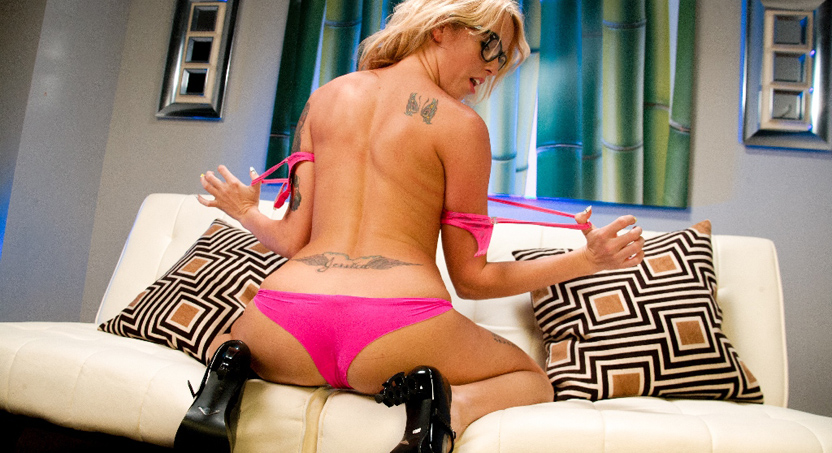 We were happy to see Violet Sky in our waiting room for our perverted Doctor. She's been trained to be a foot fetish whore in the past. We can't help but wonder how that went. We know she's going to leave with many more fetishes stuck in her head. No matter what training she's had, she must obey her new Master. He makes her stand and slowly undress. He's quite impressed with her sexy body and long legs. After making her walk around the room like a mindless robot, he makes her believe she has cocks ramming her pussy and asshole from all angles. Her twat is soaking wet, her legs uncontrollably shaking from her Master's voice. He's so horny from the sight, it's time for Violet to beg for his cock. She falls to her knees and whines to play with his dick. He lets her enjoy herself. He's got a load waiting to explode all over her face. She just has to rub it out.
Natalie Lust
June 28, 2015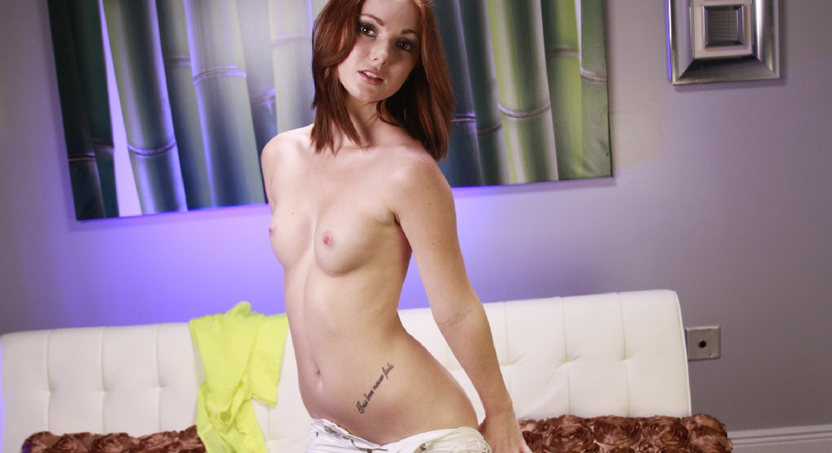 Our creepy Doctor keeps getting the hottest young girls in his office, all wanting to be his sex pet. His next trainee, the sultry Natalie Lust, comes in for the fun of it all. She's never been trained before, but she heard it was fun for horny sluts like herself. She's a bit nervous. Well, she should be. He demands she call him Master, which she does without issue. To make sure she really is obedient, he has her slowly take off her clothes. What an amazing body she has. Natalie's bouncy round ass will make you cum in no time. Her Master isn't convinced. He has her walk around the room like a mindless drone, walking past anything in her way. Now for some fun. He puts horny thoughts in her mind, making her pussy cream. She can't stop her fingers from rubbing her sensitive clit. He even lets her play with a glass cock, ribbed to hit her g-spot just right. A vibrator always makes the sensation much better. It drives Natalie crazy. We're not too sure how many times she came. Now it's time for her Master to cum as well. He loves making his mindless hotties beg for his cock, pleading to touch, jerk and deep throat every inch of it. He has a big sticky load of cum waiting for her face. She might just get it before the session is over.
Ezmie Lee. What a pretty girl. Yet, that won't stop her Master from training her to be the perfect sex slave. Of course he takes the time to admire the ass we all jerk off to. He also wants to see it move and jiggle. He has her walk around the room like a robot, mechanical in step and attitude. Her cheeks shake side to side, popping a tent in her master's pants. He wants her back on the couch with his favorite vibrator. He commands to rub it all over her pussy, sopping up all the juice it's causing. Ezmie has her legs spread open, the vibrator static on her clit, moaning like a dog in heat. She deserves a bone. Her master commands her to rub on his crotch and pull out what she caused. She grips it with both hands and strokes it with a firm grip. She can't resist putting it in her mouth, wrapping her pretty lips around his cock head. She begs for his cum. He didn't even tell her to. Ezmie's subconscious must be as horny.
Our next slut, the vivacious and flirty Missy Lynn, gave off a very horny vibe to her perverted Doctor. She's already rubbing on herself. We're thinking she's had some training before. As long as she does as she's told, her master will have no problem. If she indeed came for a horny time, she's going to get one. Her master has her strip and show off her young hot body. The way she pulls on her cherry nipples gets her master excited. For a girl like this, she deserves more than one toy. Not only does she get a vibrator, she's also handed a double headed pink dildo. Both ends go right up her tight pussy as the vibrating head buzzes against her clit. She practically hides the dildo up her cunt. He gives her one more dildo, which she props up and rides. Her Master knows all the rubber will make this whore slave squirt as many times as he wants. She rides the rubber cock like a pro, of course the vibrator still teasing her pussy lips. Let's say she leaves a heavy puddle of sweet pussy cum on the floor. She needs a real boner to play with. She's real worked up and devours his meat deep down her throat, hand firm on his balls, after begging for it, of course. We can tell she wants cum. We definitely want more girls like her to come in.
Vanessa Williams
June 7, 2015
When the doctor saw the sexy and young Vanessa Williams, his dick shot up and sat her down on his couch. She's never been trained before. Great! A virgin! He soothes by feeling her skin, quite pleased with her cute little body. He wants to make sure she's completely at his every demand. He makes her undress and walk around the room like a brainless zombie, arms out in front of her. She's definitely at his will. He has her sit down and have some fun with a vibrator. He loves hearing his sex pets moan from his trusty toy. It pleases him greatly. He wants to hear her call him master, which she gladly does as she rubs her clit with the vibrating head. Her master's dick needs some attention. He wants her to beg for it. He wants to hear her say his name. She wants it so bad, she crawls for it, whining for his meat. If she strokes his cock the way he likes, she'll get a lot more than she bargained for. Every newbie should leave with a jizz facial.
The tall blonde bombshell Amanda Tate came in for a session with our perverted Doctor. She's heard such good things about his top of the line whore training. You can tell he has a few naughty ideas of what to do with her. So he sits her down and puts her at ease. Her bouncy boobs end up in his hands, his other traveling up her firm thighs to feel if her pussy is wet. He wants to see everything. He orders her to pull off her clothes, which she does. Now he wants her to bend over the couch to get a good view of her cute little ass. He commands she play with her pussy, spreading it wide to peak inside. She obeys everything her new master demands. He hands her a vibrator and wants her to become friendly. She turns it up high and rubs it over her clit, down to her lips, even to her pink little asshole. He loves the sight of her long legs spread open, pelvis pushing against the vibrating head. She needs something new to play with. Her master's dick is available. He commands she crawls to his crotch, begging for meat and shoves his cock down her throat. He wasted no time at all in this session. We've created a slave training monster.
Alice Manson
May 24, 2015
Our perverted Doctor calls in the pixie hottie Alice Manson for a session. She's been naughty. She comes in bubbly and excited. That's makes for a fun session, especially with the sexy body she has. He calms her down and gets her to a peaceful place. She enjoys becoming vulnerable to her perverted master. Her bad behavior makes sense now. He has her undress and walk around the room. Of course his eyes are looking at every inch of her. He wants to see what she can do with a vibrator, commanding her to use it. She does as she's told, rubbing it against her wet pussy, teasing her clit and lips with high speed. You can tell she wants some cock to play with. She gets on her knees, begging for her master's cock. He let's her reach inside his pants and pull it out. She rubs it against her kissable lips, allowing it to slide deep in her mouth. She really did want some cock to play with. This cum whore needs to walk out with a facial. We love working with horny girls like Alice. No matter what state they're in, they are always in for a horny time.
Natalia Roballez
May 17, 2015
Our perverted Doctor has recently seen a few clients that want to find relationship solutions through his training. If it attracts more hot girls into his office, he has no problem offering his services. Natalia Roballez, a sexy Latina with an incredible body, comes in for some clarity concerning her boyfriend. He asks her a few questions, taking note of anything that he can tackle when he applies his technique. Natalia is in for quite the awakening. He gets her relaxed. To make sure she's obedient, he makes her stand and moves her limbs around like a doll. He does a few position memory exercises. He's quite talented. She does everything he says. Now for the fun. He goes in deep into her mind and finds the real reason she's having relationship issues. She doesn't like doing the doggy style position during sex. So he makes her get on all fours and shoves a huge dildo deep inside her pussy. He wants her to bark like a dog the entire time. The deeper the rubber cock goes, the louder she barks. In no time, she begs her master to push it in deeper. To reinforce her training, he wants to get on the floor and act like a well-behaved puppy. He collars her with a leach and gives her her very own water bowl, even a bone to play with. If this doesn't solve her problems, we don't know what will. Take a look for yourself.
There are a lot of women who believe men cause most of the problems in the relationship. The women are always the saints, since they know best. Our perverted Doctor has found a client who puts that theory to rest. Mandy has come in for help to make her relationship better. She complains about her boyfriend. We really weren't paying attention. Mandy is quite sexy. Her tits bounce easily whenever she talks with her hands. After a quick conversation, the Doctor concludes it's not her boyfriends's fault. It's her fault. She needs to be a better girlfriend. He lies her down and successfully puts her at ease. He discovers she doesn't like some of the things her guy likes: pantyhose and hand jobs. It seems like Mandy is a prude. We love pantyhose and hand jobs. She needs to become a fan. So her Doctor commands she puts on a pair and play with her pussy, making her cum over and over until the love of pantyhose is deep in her mind. For her hand job problem, he lends is cock for the cure. He makes her stroke it every way possible to please her guy. She also needs to love cum. Every slut pet slave should. He leaves the mess on those jugs we fell in love with. Her boyfriend can thank us later.
Tristan Berrymore
May 3, 2015
Poor Tristan Berrymore. She comes in for help. Her tiny dick boyfriend is cheating on her. Well, that's what she thinks. He's changed and she thinks its all her fault. She needs training to be a better girlfriend. Our perverted Doctor is glad to help. Tristan is obviously disappointed with her boyfriend's small prick. She has cheated because their sex is terrible. Enough said. She's put at ease to prepare for what's to come. She's dressed in a tutu and wants to see her dance like a ballerina in a music box. She stands on her toes and twirls like a professional dancer. Good girl. He wants to work on her disappointment with her boyfriend's junk with his massive cock. From now on when she has sex with her guy, his pathetic pecker will feel like the doctor's throbbing boner. He has her grab it with both hands and slowly stroke it. He wants her to call out her boyfriend's name. She has to tell him how much she wants his meat in every hole. She wants his cum all over her jugs, jerking his snake the way he likes. The doctor has tapped deep into her sexuality. She should be able to have better sex with her man. If not, she can definitely come back for another session.
Latest BrainWashedTeens.com Updates