Latest BrainWashedTeens.com Updates
Natalia Roballez
May 17, 2015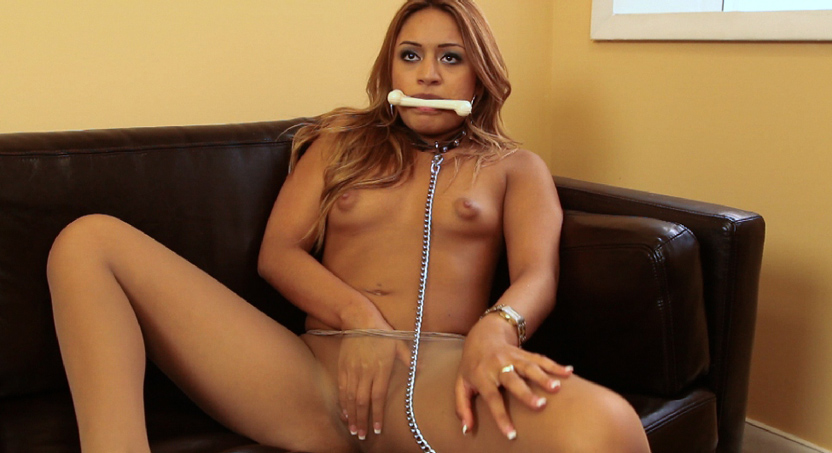 Our perverted Doctor has recently seen a few clients that want to find relationship solutions through his training. If it attracts more hot girls into his office, he has no problem offering his services. Natalia Roballez, a sexy Latina with an incredible body, comes in for some clarity concerning her boyfriend. He asks her a few questions, taking note of anything that he can tackle when he applies his technique. Natalia is in for quite the awakening. He gets her relaxed. To make sure she's obedient, he makes her stand and moves her limbs around like a doll. He does a few position memory exercises. He's quite talented. She does everything he says. Now for the fun. He goes in deep into her mind and finds the real reason she's having relationship issues. She doesn't like doing the doggy style position during sex. So he makes her get on all fours and shoves a huge dildo deep inside her pussy. He wants her to bark like a dog the entire time. The deeper the rubber cock goes, the louder she barks. In no time, she begs her master to push it in deeper. To reinforce her training, he wants to get on the floor and act like a well-behaved puppy. He collars her with a leach and gives her her very own water bowl, even a bone to play with. If this doesn't solve her problems, we don't know what will. Take a look for yourself.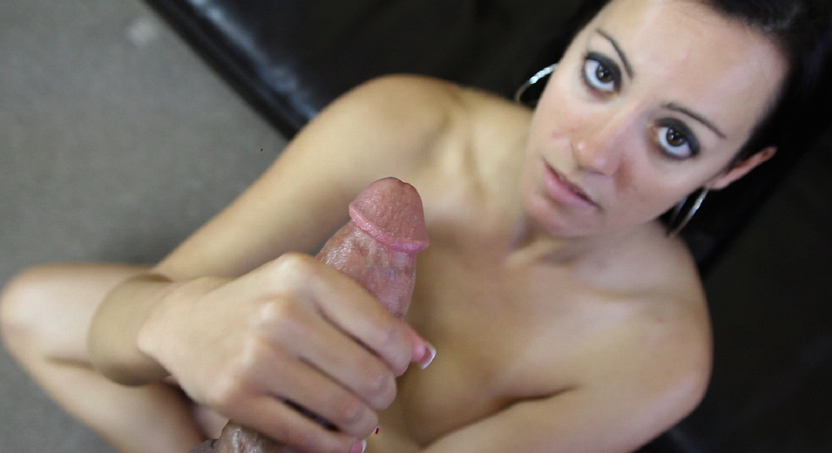 There are a lot of women who believe men cause most of the problems in the relationship. The women are always the saints, since they know best. Our perverted Doctor has found a client who puts that theory to rest. Mandy has come in for help to make her relationship better. She complains about her boyfriend. We really weren't paying attention. Mandy is quite sexy. Her tits bounce easily whenever she talks with her hands. After a quick conversation, the Doctor concludes it's not her boyfriends's fault. It's her fault. She needs to be a better girlfriend. He lies her down and successfully puts her at ease. He discovers she doesn't like some of the things her guy likes: pantyhose and hand jobs. It seems like Mandy is a prude. We love pantyhose and hand jobs. She needs to become a fan. So her Doctor commands she puts on a pair and play with her pussy, making her cum over and over until the love of pantyhose is deep in her mind. For her hand job problem, he lends is cock for the cure. He makes her stroke it every way possible to please her guy. She also needs to love cum. Every slut pet slave should. He leaves the mess on those jugs we fell in love with. Her boyfriend can thank us later.
Tristan Berrymore
May 3, 2015
Poor Tristan Berrymore. She comes in for help. Her tiny dick boyfriend is cheating on her. Well, that's what she thinks. He's changed and she thinks its all her fault. She needs training to be a better girlfriend. Our perverted Doctor is glad to help. Tristan is obviously disappointed with her boyfriend's small prick. She has cheated because their sex is terrible. Enough said. She's put at ease to prepare for what's to come. She's dressed in a tutu and wants to see her dance like a ballerina in a music box. She stands on her toes and twirls like a professional dancer. Good girl. He wants to work on her disappointment with her boyfriend's junk with his massive cock. From now on when she has sex with her guy, his pathetic pecker will feel like the doctor's throbbing boner. He has her grab it with both hands and slowly stroke it. He wants her to call out her boyfriend's name. She has to tell him how much she wants his meat in every hole. She wants his cum all over her jugs, jerking his snake the way he likes. The doctor has tapped deep into her sexuality. She should be able to have better sex with her man. If not, she can definitely come back for another session.
Latest BrainWashedTeens.com Updates