Latest BrainWashedTeens.com Updates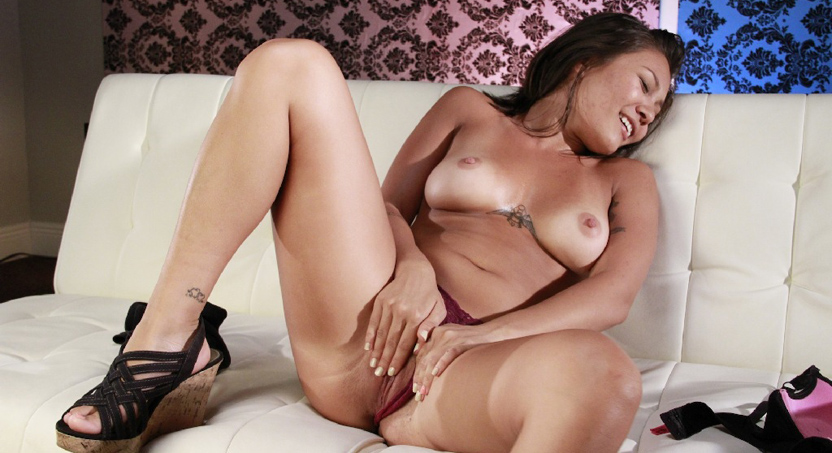 Mena Li, an Asian beauty with an ass meant for worship, comes in for a training. So her master for the next few hours charms her under his guidance and sends her mind in a place of serenity. Thankfully, he keeps her body on the couch for his use. Of course he has to touch. His hands smooth all over her body. Yet, she doesn't move an inch. She's far gone. He wants to see her incredible body in a pair of tight black stockings. He hands them to her and she does as she is told, sliding the silky nylon up her leg. A French maids uniform would look even better. He does need some cleaning done around the house. When she's all dressed, he commands she walks around to dust a bit. She willingly obeys. She wants make him happy. Mena's Master has had enough with showing off. He's ready for some real fun. He makes her strip off the uniform and gives her the opportunity to explore her pussy. A vibrator definitely helps with all the dirty thoughts he puts in her head. He wants her worn out and horny for to give a blow job. It makes it easier to slide deep in her throat. He enjoys watching his slutty pet gag on his cock.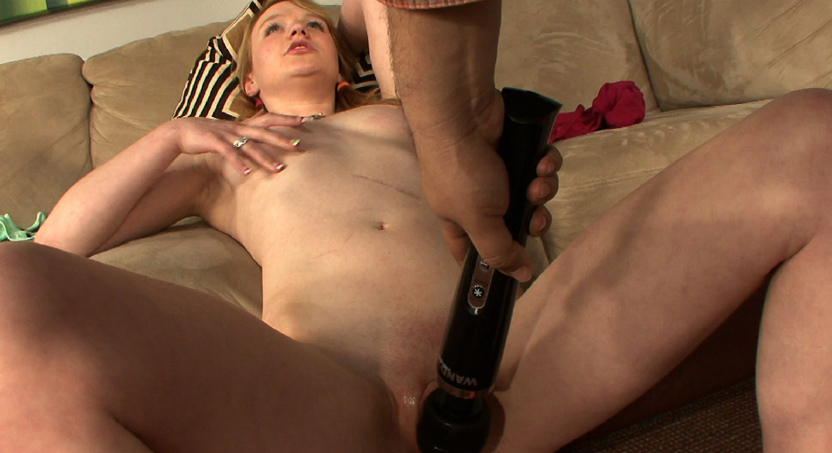 Our perverted Doctor saw Maci walking by the office and wanted to run his hands all over her body, commanding her to get undressed. He gets his wish with his top of the line slave training. He gets a good handful of her incredible little boobs and makes her show off her bouncy ass. He puts so many dirty thoughts in her head, making her sweet pussy dripping wet. He wants to see her play with it, making her believe she's getting pounded in both of her tight holes. Maci holds her body closely as her pelvis moves uncontrollable, a throbbing cock penetrating deeply in her mind. Her moans and satisfaction will put you under a trance. You won't be able to look away. You surely don't want to miss the rest of the show. Her master brings in a vibrator and allows her to rub her cunt against it. He wants it to feel like she's being double penetrated. It must be why she came so many times. He isn't done with her just yet. He needs a hand job to relieve his excitement. He commands her to pull out his dick and stroke it until completion, possibly kissing the head a few times. Of course, she leaves without any knowledge of what just happened.
Tiffany Flowers
April 12, 2015
The Doctor has brought in Tiffany Flowers today. She needs training to become a horny slut. He wants to see what's under her clothes. He makes her take off her clothes as she feels the wave of horniness travel through her body. What a beautiful round ass she has, big enough to leave a few bite marks on. He tells her to show it off and shake it a bit for him. He loves watching a nice round bottom jiggle. It was great to see how well it moves when she walks. He makes her step around like a useless robot, arms out in front of her. Watching her arms, he comes up with the perfect idea. She can use them to rub a vibrator against her sweet cunt. He has her lie down and play with herself, wanting to hear how good the vibrating head is against her pussy. He's hoping it will make you believe she's about to play with your cock. As you stroke your boner, imagine she crawls towards your crotch, begging for hard dick. She pulls out meat and squeezes it with both hands. She loves the feeling of it, lubing it up the way you like and strokes it how you prefer. She wants your cum so bad. But make her earn it. When you're all done, we'll send her on her way.
Chrissy Nova
April 5, 2015
Our perverted Doctor uses his abilities unexpectedly in this clip. He needed some plumbing done and the company he called sent over Chrissy Nova. He figured they would send a guy, but the hot and bodacious Chrissy showed up ready to work. She impresses her new admirer by fixing all his plumbing needs. When it's time to pay for her services, he decides to pay her in slut training. He takes the opportunity to feel Chrissy's gigantic boobs. He loves an amazing rack. To make sure she's obedient, he demands her to stand and walk around like a zombie. She obeys, but with a vacant stare the entire time. He finally wants to see her tits, instructing her to take off her uniform. What a sight they are. She just stands in place as he cups them a bit, waiting for his next order. He definitely isn't done yet. He wants to see her cum a few times, giving her the vision of a guy pounding her tight holes. Her hands smooth all over her body, pelvis moving up and down for the dick she's imagining to penetrate deeper. With the right guidance, like her Doctor, she can please any man. He wants to test out her hand job skills, making her crawl over and take out his cock. She listens to every command, pleasing her master the way he wants.
Latest BrainWashedTeens.com Updates